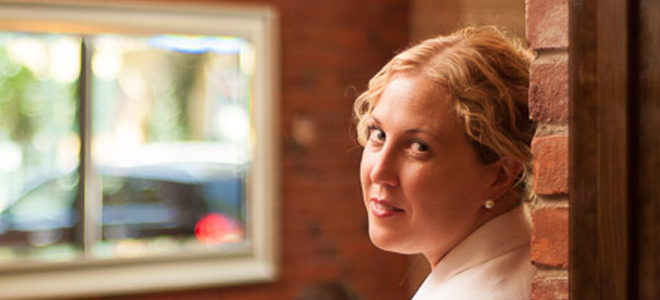 Attorney Meghan Freed
Meghan Freed
Attorney
Freed Marcroft LLC
freedmarcroft.com
Meghan practices family law at Freed Marcroft. She is committed to alternative dispute resolution, and has supplemented her formal legal education with advanced training in collaborative law and mediation as well as through Harvard Law School's Program on Negotiation.
In 2013, Meghan was named a Hartford Business Journal 40 Under Forty winner, and a Connecticut Law Tribune New Leader of the Law. She was included on the New England Super Lawyers® Rising Star list in 2013, 2014, 2015, and 2016 for family law.  In 2014 the Connecticut Women's Education and Legal Fund (CWEALF) named her one of 40 Women for the Next 40 Years.  Her law firm was voted "Best Law Firm" by the readers of Hartford Magazine in 2015 and 2016, and in 2016 received a Family Business Award from the Hartford Business Journal.
Meghan is also particularly proud of her practice within the LGBT community. Her name appears in the Connecticut Supreme Court's groundbreaking decision on marriage equality, Kerrigan v. Commissioner of Public Health, for which she co-authored an amicus curiae brief on behalf of the Human Rights Campaign.  Meghan has appeared on WNPR's Colin McEnroe Show speaking about the state of divorce – same sex or otherwise – and WNPR's Where We Live, discussing the impact of the United States Supreme Court's decisions in the same sex marriage cases, United States v. Windsor and Hollingsworth v. Perry.  She frequently speaks on the legal issues facing same sex couples, including for the Connecticut Bar Association's annual Connecticut Legal Conference, the New York Times, and to the employees of various Fortune 500 companies.  She is a founding executive board member of the Connecticut Bar Association's LGBT Section currently serves as its Chair.  In 2015 the National LGBT Bar Association named her one of the nation's Best LGBT Lawyers Under 40.
Meghan attended Mount Holyoke College, and received her law degree cum laude from the Western New England College School of Law, where she served as the Managing Editor of the Western New England Law Review, and received the highest distinction conferred by the Law School, the Norman Prance Award.  Earlier in her career, Meghan was associated with the firms of Shipman & Goodwin and Bingham McCutchen, and later served as Counsel to the Hartford Steam Boiler.
Meghan is a proud supporter of the arts in Hartford, and devotes the majority of her pro bono legal work to LGBT and arts organizations. She serves as a Director of the Hartford Country Bar Association, is Chair of the Board of Corporators of the iQuilt Project, and is a member of the Board of Ambassadors for the Hartford Foundation for Public Giving.