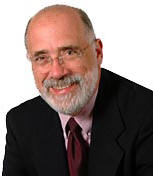 Attorney Robert B. Katz
Attorney Katz practices in all areas of family law. He received his J.D. from Western New England School of Law in 1982, and also attended the Family Law Trial Advocacy Institute at the University of Houston in Texas in 2002, and 2003. Attorney Katz is a member of the Family Law Sections of the Hartford County Bar Association, Connecticut Bar Association, and the Connecticut Counsel for Non-Adversarial Divorce.
Attorney Katz serves as a Special Master regarding cases with financial disputes in Hartford, Middletown and New Britain.  In addition, he serves as Special Master in the Regional Custody Court in Middletown.
Attorney Katz's practice includes both collaborative and mediated cases as well as fully litigated cases regarding finances and child custody issues.