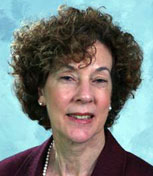 Attorney Kathleen B. Martin
ATTORNEY KATHLEEN B. MARTIN
LAW OFFICE OF KATHLEEN B. MARTIN, LLC
CONNECTICUT FAMILY MEDIATION, LLC
111 Simsbury Road
Avon, Ct  06001
860-678-2092  voice
860-658-7979 fax
kmartin@attorneykbm.com
kmartin@ctmediators.com
With over 30 years of family law experience, Attorney Martin's background includes resolution of complex family law disputes through litigation, mediation and the collaborative process. Over the years, Attorney Martin's work in representing parties and minor children has influenced her belief that a skillful mediator or collaborative attorney can resolve even the most difficult family law disputes concerning property division, child support, custody, and alimony.
Attorney Martin was appointed twice by the Connecticut Legislature to serve as a member on the Connecticut Child Support Guidelines Commission.  As a member of the Commission, she drafted Guidelines legislation and chaired a subcommittee to draft statutory exceptions to the Guidelines.
She has been serving as a Special Master in Hartford Superior Court since 1992, a court sponsored program to assist litigating couples in resolving their divorce cases.
Attorney Martin is the owner/founder of Law Office of Kathleen B. Martin, LLC, and Connecticut Family Mediation, LLC, with offices in Avon. Since receiving her training in 1995 as a private mediator, Attorney Martin has co-mediated with a clinical psychologist.   In 2004 she received her training as a collaborative attorney. She is also a founding member of Connecticut Collaborative Divorce Lawyers, now Connecticut Collaborative Divorce Group.
A graduate of Western New England College School of Law in 1982, Attorney Martin was admitted to the Connecticut Bar in 1982 and the U.S. District Court, District of Connecticut Bar in 1984.  She is a member of the International Academy of Collaborative Professionals, the Connecticut Council for Non-Adversarial Divorce, and the Family Law Sections of the Connecticut and Hartford County Bar Associations.